Investigational Treatments
Researchers conduct clinical trials to study investigational or experimental treatments to determine if potential new treatments, such as drugs and medical devices, can safely and effectively prevent or treat disease or other health concerns. Clinical trials of potential new drugs can also provide information on how much of a drug is needed, what benefits and side effects may occur, and how drugs or other interventions impact individuals differently based on age, gender, and race/ethnicity.

Drug and medical device development is most commonly conducted in several phases:
Preclinical tests: Before clinical trials involving humans are conducted, potential treatments are first assessed in preclinical research. Such preclinical research assesses the features of a test or treatment. For example, the research may aim to learn if a device is harmful to humans. Another aim may be to learn more about the chemical composition of a drug. In preclinical studies of vaccines, researchers give the vaccine to animals to see if it produces an immune response.

Phase 0: These studies are the first clinical trials conducted in humans. They aim to learn how a drug is processed in the body and how it affects humans. In these trials, a very small dose of a drug is given to about 10 to 15 people.
Phase 1: These studies assess the safety of a drug or device. This phase of testing, which can take several months to complete, usually includes a small number of healthy study participants (20 to 100 people). Phase 1 studies aim to better understand the effects of the drug or device on humans. For drug studies, this may include how the drug is absorbed, metabolized or excreted in humans, and what side effects may occur as dosing increases. In Phase 1 studies of vaccines, researchers give the vaccine to a small number of people to test safety and dosage, and confirm that it stimulates the immune system.
Phase 2: Phase 2 studies test the effectiveness of a drug or device over several months to two years, and involve up to several hundred patients. Most Phase 2 drug studies are randomized trials where one group of patients receives an experimental drug, while a second "control" group receives a standard treatment or placebo. Often these studies are "blinded," meaning neither the study participants nor the researchers know who has received the experimental drug or other intervention. With such an approach, comparative information can be generated about the relative safety and effectiveness of the new drug, device or other intervention.
In Phase 2 studies of vaccines, researchers give the proposed vaccine to hundreds of people split into groups to see if the vaccine acts differently among the various groups of study participants. These trials seek to further test the proposed vaccine's safety and ability to stimulate the immune system.
Phase 3: These studies involve randomized and blind testing in several hundred to several thousand study participants. This large-scale testing, which can last several years, seek to provide the manufacturer of a proposed treatment with a thorough understanding of the effectiveness of the drug or device, as well as the benefits and the possible adverse reactions or side effects. Once Phase 3 is complete, a pharmaceutical company or medical device company may use the data generated and collected from the performance of the Phase 3 study in order to request FDA approval to market the drug or medical device.

In Phase 3 studies of vaccines, researchers give the vaccine to thousands of people and wait to see how many become infected, compared with study volunteers who received a placebo. These trials can determine if the vaccine protects against COVID-19, for example.

Phase 4: These studies, often called Post Marketing Surveillance Trials, are conducted after a drug or device has been approved for consumer use. Pharmaceutical and medical device companies have several objectives at this stage: to compare a treatment with other similar treatments already in the market; monitor the treatment's long-term effectiveness and impact on a patient's quality of life, and; to determine the cost-effectiveness of a particular approved treatment relative to other traditional and new therapies.
In Phase 4 studies of vaccines, regulators in each country review the trial results and decide whether or not to approve the vaccine. During a pandemic, a vaccine may receive emergency use authorization before formal approval.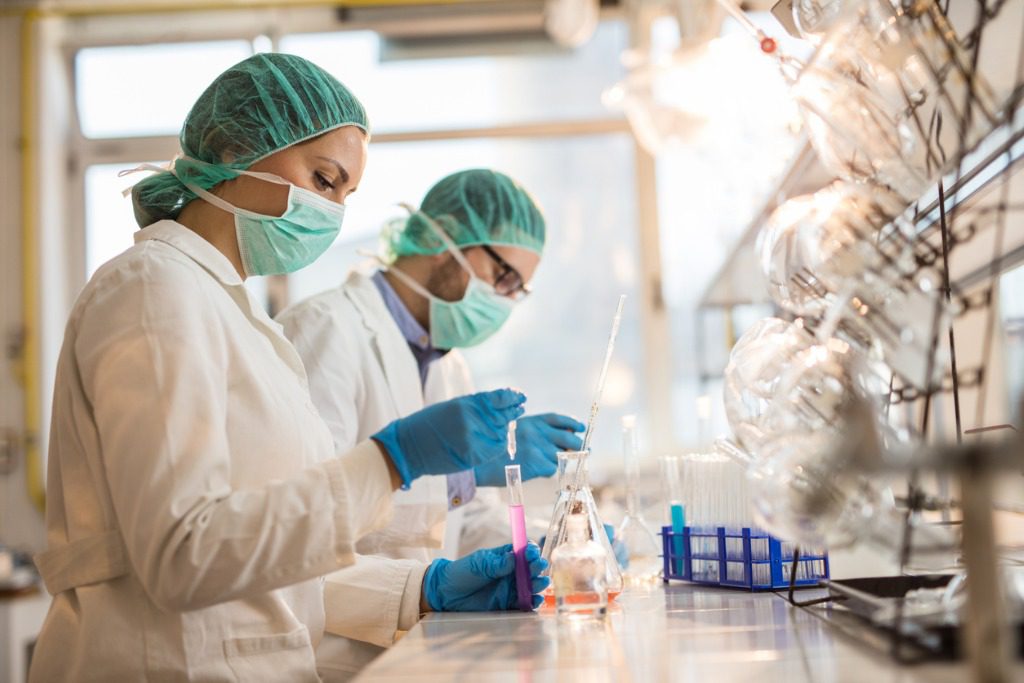 Expanded Access
Sometimes called "compassionate use," expanded access is a potential route for patients with a serious or life-threatening disease to gain access to an investigational drug or device where there is no comparable, alternative therapy, but the patient's clinician, in coordination with the pharmaceutical or medical device company, believes that the particular treatment may be beneficial to the patient if applied. Expanded access use of a drug or device is done outside of the clinical trial context, but, as with clinical trials, also involves regulatory and reporting obligations to the FDA.

As of June 2020, expanded access is one pathway advancing the use of convalescent plasma for patients with serious COVID-19, who are not otherwise eligible for or who are unable to participate in clinical trials.

Emergency Use Authorization
An Emergency Use Authorization (EUA) is one way the FDA makes certain medical products (drugs, tests, vaccines) available quickly during a pandemic. The FDA may issue an EUA to provide access to these products when there are no adequate, approved options.

Under an EUA, in an emergency, the FDA provides access to the public based on the best available evidence, without having all the evidence that would normally be needed for full FDA approval. The FDA balances the potential risks and benefits of the medical products based on the data currently available.
EUAs can be revised or revoked by the FDA at any time as the agency continues to evaluate the available data and patient needs during a public health crisis like a pandemic.

"Off-Label" Use of an Approved Drug
After the FDA approves a drug for a certain disease or health condition, doctors may prescribe the drug in clinical care for an use not specifically listed in the approved labeling (i.e., "off-label") based on the physician's medical judgment, but recognizing that the FDA has not assessed the safety or effectiveness of such use.

For example, in April 2020 the FDA acknowledged that certain off-label use of the antimalarial drugs hydroxychloroquine and chloroquine had been prescribed by physicians for the treatment of COVID-19. These drugs have been FDA approved for use in treating malaria, but not for widespread use in treating COVID-19 since no formal clinical trials had been previously conducted to examine the efficacy of the drugs for this purpose. The FDA thus did not have data necessary to support an approved use of hydroxychloroquine or chloroquine.

"FDA Approved"
The FDA is the national regulatory agency that among its various duties, approves drugs, medical devices, and vaccines based on clinical data and other information showing that the treatment is safe and effective for its intended use and in compliance with federal quality standards. The "stamp of approval" is provided when the FDA determines that the benefits of a drug, device of other medical product outweigh its risks.

Learn more about clinical research and the phases of clinical trials.