By Karin Fleming and Emma Dugas, Vitals contributors
Overall, deaths from cardiovascular disease are on the decline. Much of this is due to the tireless work of cardiologists, who dedicate their talents to research or routine care. While cardiovascular disease is still the developed world's top killer, we pause to celebrate recent progress and recap how it happened.
Improved Images: Stress tests show how well your heart handles physical activity. But what happens after you get off the treadmill or stationary bike? Doctors, including those inside Northern California's Sutter Health system, are now using CT angiography and cardiac MRI to create cross-sectional views of the heart. These detailed images help diagnose complex or rare heart disorders. Perfusion imaging tests are also used to understand how well blood flows through your heart muscle.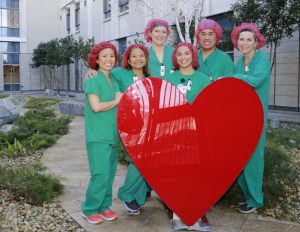 These tools allow cardiologists to see blockages, in coronary arteries or blood vessels that supply the heart, in greater detail. They also offer a clearer picture of how well your heart's structures (chambers, valves, etc.) are working. With greater visibility, doctors are now better able to treat coronary artery diseases.
Technology + Talent: For years, doctors dreamed of a durable, portable, artificial heart. This "moonshot" machine, they reasoned, could prolong the lives of people who had reached end-stage heart failure. Today their dream is a reality, thanks to the advent of a battery-operated mechanical pump known as a ventricular assist device or VAD.
Vital for patients awaiting heart transplant, and those who don't have that option, each VAD is attached directly to the heart in a delicate procedure. The number of hospitals where this procedure can be performed safely, is small and patients are encouraged to research centers of excellence. Sutter's California Pacific Medical Center is one such center and was recently recognized by Optum Health Care Solutions for both VAD placement and heart transplant.
Clinical Trials: Recently, the minimally invasive TAVR (transcatheter aortic valve replacement) procedure became the routine treatment for aortic stenosis—a serious cardiac condition. This means that thousands of people can now potentially avoid open-heart surgery and the six-week or longer recovery period associated with it. But establishing a new 'gold standard' didn't happen overnight.
Health systems and physician-investigators spent years participating in clinical trials to prove the benefit of TAVR for different types of patients. In fact, Sutter Health was the second largest enrollment site in California and the top community-based enrollment site for the clinical trial that expanded TAVR eligibility to the widest group of patients. With one of the largest cardiovascular research programs in Northern California, Sutter offers patients access to pivotal Phase 1 to Phase 3 clinical trials of new therapies for heart conditions.
Monitoring + Medication: Advancements in monitoring and medication have dramatically improved the lives of patients with congenital heart disease and chronic heart failure. Moreover, new approaches like implantable hemodynamic monitors, have reduced hospital readmissions by helping patients manage their blood pressure and heart rate at home. To make the most of these options, cardiac care teams communicate across settings; sharing information from a hospital encounter and results from tests ordered in the clinic.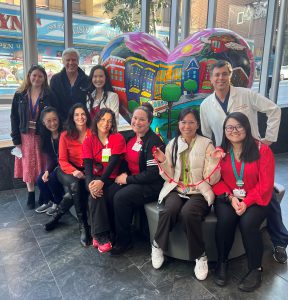 The American Heart Association supports this practice, sometimes referred to as "following" a patient. In 2021, for example, the AHA recognized 21 Sutter hospitals for scheduling follow-up and home care visits for heart failure patients, before they were discharged from the hospital, and adhering to other quality measures.
Surgery Successes: Advances in cardiothoracic surgery are extending life for patients with acute heart failure and the success rate of these procedures is astonishing. Sutter Health, for example, reports that 100% of patients who received a heart graft not only survived the procedure but were alive one year after the transplant.
Aetna's institute of quality recently recognized Sutter's California Pacific Medical Center for its high-quality cardiac surgery care. Physicians there and elsewhere in the Sutter system are now pioneering new surgical techniques to repair heart valve disorders. Overall, Sutter-affiliated doctors have successfully conducted more than 80,000 transcatheter mitral valve repair procedures to-date.
Evaluation + Evolution: Improvements in healthcare happen when doctors evaluate treatment options to find what works best and evolve their practice to do more of what works. Sutter Health is engaged in several quality measurement and quality improvement programs to encourage this kind of evaluation and evolution, particularly in cardiovascular care. A few highlights from those programs are listed below:
*The Society of Thoracic Surgeons awarded Alta Bates Summit Medical Center three stars — the highest rating possible — for patient care and outcomes in both isolated coronary artery bypass grafting procedures and isolated mitral valve replacement and repair surgery, in 2022. That same year the Society awarded Sutter Medical Center, Sacramento three stars — the highest rating possible — for transcatheter valve replacement or repair procedures.
*In 2022 the American Heart Association recognized three hospitals in the Sutter system for their high-quality response to heart attacks. Sutter Delta Medical Center and Sutter Medical Center, Sacramento earned the Mission: Lifeline STEMI Receiving Center awards, Gold and Silver respectively, for exceeding guidelines when treating patients with ST Elevate Myocardial Infarction (STEMI Heart Attack). Sutter Roseville Medical Center was recognized as a STEMI Heart Attack Referral Center, as part of AHA's Mission: Lifeline initiative.
*Blue Cross Blue Shield has recognized California Pacific Medical Center, Mills-Peninsula Medical Center, Memorial Medical Center, Modesto and Sutter Medical Center, Sacramento as Blue Distinction Centers for Cardiac Care, as part of the Blue Distinction Specialty Care program. To receive a Blue Distinction Centers designation, hospitals must demonstrate expertise in delivering safe and effective cardiac care, focusing on cardiac valve surgery, coronary artery bypass graft (CABG), and percutaneous coronary interventions (PCI) episodes of care. Research shows that compared to other providers, those designated as Blue Distinction Centers demonstrate better quality and improved outcomes for patients.
*U.S. News & World Report, the global authority in hospital rankings and consumer advice, recognized several Sutter network hospitals for high quality care of heart failure, heart attack, aortic valve surgery and heart bypass surgery in their 2022/2023 Best Hospitals list.
*Healthgrades, the leading online resource for comprehensive information about physicians and hospitals, also recognized several Sutter network hospitals for outstanding outcomes in cardiac care, coronary intervention and cardiac surgery in their 2023 America's Best Hospitals accolades.