By Melissa Fuson, Vitals contributor
A Type 2 diabetes drug, Ozempic, has gone viral on TikTok. Millions of viewers have watched videos made by people taking the medication not for diabetes—but for significant weight loss.
Ozempic is the brand name for semaglutide, an injectable medicine in a class of drugs called glucagon-like peptide 1 (GLP-1) agonists. Recent clinical studies have shown GLP-1 drugs are effective not only at improving blood sugar control for Type 2 diabetics—they can also lead to weight loss.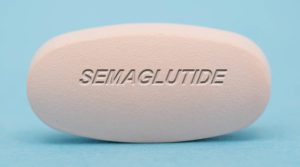 While Ozempic is not clinically approved for weight loss, its sister drug, Wegovy, is. Both drugs are listed as Currently in Shortage by the FDA—as are other semaglutide medicines, including Mounjaro.
Dr. Jennifer Shoemaker is a primary care doctor in Amador County and serves as medical director for Sutter's Type 2 Diabetes High Risk clinics. She says she first began noting a shortage in GLP1 drugs last summer.
"Many of our patients' pharmacies don't have the drugs they need in stock," Dr. Shoemaker says. "So, for people who are already on a GLP1 who can't get their dose, we're having to prescribe a similar product at a lower dose. This is not optimal for blood sugar management."
She says after Wegovy began being marketed specifically for weight loss, she noticed an uptick in interest among her patients. "I tell them it's not the best option right now because the demand is so high. The manufacturers didn't anticipate how popular these drugs would be."
Read more about how to lose weight in healthy ways here.
Mills-Peninsula Medical Center endocrinologist Dr. David C. Klonoff, M.D., FACP, FRCP(Edin), Fellow AIMBE, anticipates drug manufacturers will increase production of these drugs this year, based on their popularity.
"The GLP1 family of drugs is becoming larger, more effective and easier to use," Dr. Klonoff says. "They work in four different ways: by increasing insulin, decreasing glucagon, decreasing appetite in the brain, and slowing the stomach from emptying."
Dr. Klonoff, who serves as medical director for Sutter Health's Diabetes Research Institute, says there's early evidence that GLP1s may be good for cardiovascular health, as well. "There are studies that show these drugs might improve blood flow to the heart and brain," he shares. "We're doing a study at Mills-Peninsula to determine if these drugs decrease the risk of heart disease and stroke."
Experts caution that, like all medication, the GLP1 family of drugs can cause side-effects and unwanted interactions when taken with other drugs. Successful, long-term weight loss, they say, is best achieved through changes in diet, exercise and through surgery for some individuals. This reminder is especially relevant in light of research that indicates once people stop taking one of these medications they regain the weigh they had lost.
Note: This content is not intended to be a substitute for professional medical advice, diagnosis or treatment. Always seek the advice of your physician or other qualified health provider with any questions you may have regarding a medical condition. Never disregard professional medical advice or delay in seeking it because of something you have read on this website.