Decades of research have shown that traumatic events in childhood, from things like abuse or neglect, can have a domino effect that can lead to a wide range of health problems later in life. These types of traumatic events are typically referred to as Adverse Childhood Experiences or ACEs. Experiencing multiple types of childhood trauma can lead to a future increased incidence of addiction, depression, diabetes, obesity and heart disease, as well as a host of other physical and mental health conditions. They can also inhibit a child's learning capabilities and social development.
Earlier intervention with young people can help lessen the chances these traumatic events take root and impact their long-term health. And various groups like first responders, school districts, municipalities and health systems are teaming up to introduce a stronger first line of defense for children and adolescents.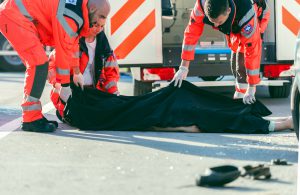 To provide the early intervention, a multi-agency, collaborative effort called Handle with Care was adopted for the 2021-22 school year in Placer County, and has resulted in a more coordinated response in helping these youth. Handle with Care also has been adopted in other Northern California counties, as well as other states. Here's how it works: When first responders are deployed to a traumatic incident—domestic violence call, family death or house fire, for example—they are uniquely and immediately enabled to support children at the scene. Police or firefighters may complete a confidential and secure online form that notifies the child's school of the incident, but without disclosing specifics. With the additional information, teachers or other school staff can keep an extra watchful eye on the student when they return to classes. They can also make concessions or recommendations, like test forgiveness, quiet time, a meeting with a school counselor or referrals to outside agencies, as needed.
"Children who experience trauma may exhibit or develop academic and behavioral issues in class such as an inability to focus or regulate emotions," said Placer County Superintendent of Schools Gayle Garbolino-Mojica. "Rather than a disciplinary response, educators can provide trauma-informed supports at the moment they are needed."
Dr. Craig Corp has been studying the effects of ACEs for decades. For him, it can be best explained when considering nature versus nurture.
"We have genes from parents, but how much those are turned on or off in the body is impacted by one's environment and how one responds to it," said the board-certified pediatrician, who cares for patients as part of the Sutter Health network. "If trust or safety are shattered, our bodies and our brains adapt. It can change how we view the world—and that world can become more threatening." That in turn can lead to dramatic changes in how our bodies function starting at the genetic level.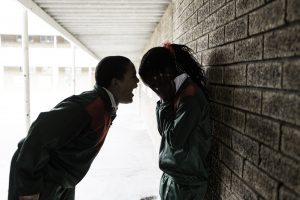 As Dr. Corp explains, all humans have a "fight or flight" response mode—another carryover of mammalian instinct that aids survival.  In the instances of ACEs, "fight or flight" responses are elevated more than they normally would. Kids repeatedly exposed to ACEs can have a harder time relaxing or they can act more aggressively.
The effects of ACEs can also present through other behaviors or symptoms, Dr. Corp said. It could start as simply a child not wanting to go to school or complaints of stomachaches. Eventually a child's grades may drop. Children over time may also show less concern over long-term goals, like furthering their education or getting their driver's license since they are more "wired" to focus on surviving day to day or week to week.
"That can set off another course of action, like truancy or the inability to get into college, that could arguably influence the rest of one's life," said Dr. Corp.
That's not even talking about the physical and mental health aspects. Dr. Corp explained ACEs have also been linked to increased depression or developing anxiety, which can impact all aspects of daily living. Chronic instances of ACEs can affect brain development and hormonal systems. That may lead to long- term physical problems like speech and developmental delays, asthma, type 2 diabetes, high blood pressure, heart disease and lung disease. Research has also shown that repeated ACEs can lead to alcohol or drug addiction, since people can turn to substance use to self-medicate.
Over time, the sentiment toward ACEs has shifted to one of greater acceptance since they were last more widely discussed about 10 years ago, Dr. Corp said. Mental health issues have been taken more seriously. The opioid epidemic has presented itself on nearly everyone's doorstep—showing the stark impacts of drug addiction and its roots. California's former surgeon general, Dr. Nadine Burke Harris, also prominently discusses ACEs and their impact. This type of environment can help make programs like Handle with Care, and other trauma-informed networks of care, more impactful.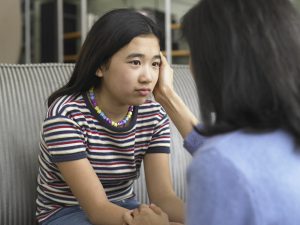 "The idea is that with greater instances of intervention, you can successfully get individuals out of vicious cycles," said Dr. Corp. "Kids are resilient, but they need help to be that way since they are still developing."
Handle with Care was announced in the fall of 2021 in coordination with the Placer County Office of Education, Placer County Health & Human Services Department, Resilient Placer Network, local law enforcement and school districts, as well as investments from Sutter Health. Training for law enforcement and school districts is ongoing with more than 90% of Placer County schools participating in the program and 12 local first-responder agencies participating in training, resulting in 80-plus alerts sent during the 2021-2022 school year.  Placer County Office of Education staff also take lead on reviewing and triaging Handle with Care alerts during the summer when traditional school is out.
"More often we're responding to calls where there are youth experiencing trauma, and Handle with Care has equipped us with the tools to hopefully lessen the impact and connect more kids to the support they need," said City of Auburn Police Chief Ryan Kinnan.
Note: This content is not intended to be a substitute for professional medical advice, diagnosis or treatment. Always seek the advice of your physician or other qualified health provider with any questions you may have regarding a medical condition. Never disregard professional medical advice or delay in seeking it because of something you have read on this website.