California is slowly reopening, but like so many unknowns with COVID-19, it's unclear how long our return to routine will last.
"A surge in virus spread and infected patients could occur this fall or winter," says Bill Isenberg, M.D., chief quality and safety officer for Sutter Health. "If this happens, and overlaps with the normal flu season, there could be a significant strain on healthcare services."
With this in mind, medical experts agree that if you had an appointment postponed or canceled due to COVID-19, now is the time to reschedule it.
Norma Lester-Atwood, RTRM, is a mammographer at the Carol Ann Read Breast Health Center at Alta Bates Summit Medical Center in Oakland, so she's well-versed in the importance of catching breast cancer early. Lester-Atwood is typically right on schedule for her own mammogram, but this spring, shelter-in-place orders delayed her mammogram by two months. As soon as she could, she had the screening procedure and she's glad she did, because her mammogram and a subsequent biopsy revealed a Stage 0 (non-invasive) tumor in one of her breasts. After a lumpectomy to remove the tumor, Lester-Atwood feels she is well on her way to recovery.
"As a mammographer, I've always told my patients that it's important to come in every year for a mammogram because I've seen patients who developed fast-growing tumors between screenings," says Lester-Atwood. "And now because of my personal experience, I've seen the other side of the coin and I have even more reason to encourage patients to get their regularly scheduled mammograms."
Timing is Everything
As Lester-Atwood's experience shows, timing is everything when it comes to staying healthy. Getting cancer screenings at the recommended intervals can help spot early signs of abnormal cell division or tumor growth before it turns into advanced cancer.
Public health department-mandated cancellation of elective procedures and many routine appointments earlier this year caused many screenings to be delayed, which may, unfortunately, have serious repercussions for some people.
Because of the importance of cancer screenings to maintaining good health, Sutter-affiliated clinicians track annual completion of mammograms, says Isenberg. "We estimate that of every 200 mammograms, one patient's is suspicious for breast cancer and needs further attention. Because so far to date 4,000 – 5,000 people have postponed mammograms, that means approximately 20-25 cancers may have gone undiagnosed."
The 0.5 percent detection rate for mammograms is roughly the same for colon and cervical cancer screening, says Isenberg, so similar undiagnosed cancers are likely for these diseases. "Mammograms and screenings for other cancers such as skin or prostate cancer, as well as preventative care are all important to keep on top of," he says. "And although we often think of cancer as a disease that people get at a later stage in life, cancer can strike at any age. In fact, some hormone-sensitive cancers grow more rapidly in younger patients, so having regularly scheduled Pap test or mammograms can be lifesaving."
"Some women don't realize that mammograms are needed regardless of your family history, because most women with breast cancer have no family history or other identifiable risk factors," says Harriet B. Borofsky, M.D., medical director of breast imaging with Mills-Peninsula Medical Center in San Mateo, Calif., part of the Sutter Health not-for-profit integrated network of care.
Screening for colorectal, prostate and lung cancers are also vital. "Simply put, screening saves lives," says Borofsky. "Delayed screenings can postpone detection of cancer, which may translate into needing more intensive treatment and a more difficult path for patients."
Taking Steps to Protect Patients and Staff
Catching up on care is one of the most important things you can do to protect your health. All Sutter imaging centers have resumed some level of cancer screening services, or are preparing to resume soon, and each has taken steps to protect patients and staff from exposure to viruses. These steps include:
• Mandatory Masking – Staff, patients and visitors must wear masks at all times.
• Isolation – Anyone with COVID-19 symptoms is isolated from waiting areas, patient rooms, entrances and spaces the general population uses.
• Cleaning – Our teams have increased the frequency of cleaning and disinfecting in all spaces.
• Screening – Everyone is screened for signs and symptoms of COVID-19 before entering our care.
• Contact-Free Check-In – Skip the front desk and check in from your mobile device at some locations through Hello Patient, a new feature on My Health Online.
These protocols apply to all visits to our outpatient care centers, including scheduled office visits, radiology, lab and walk-ins to Urgent Care.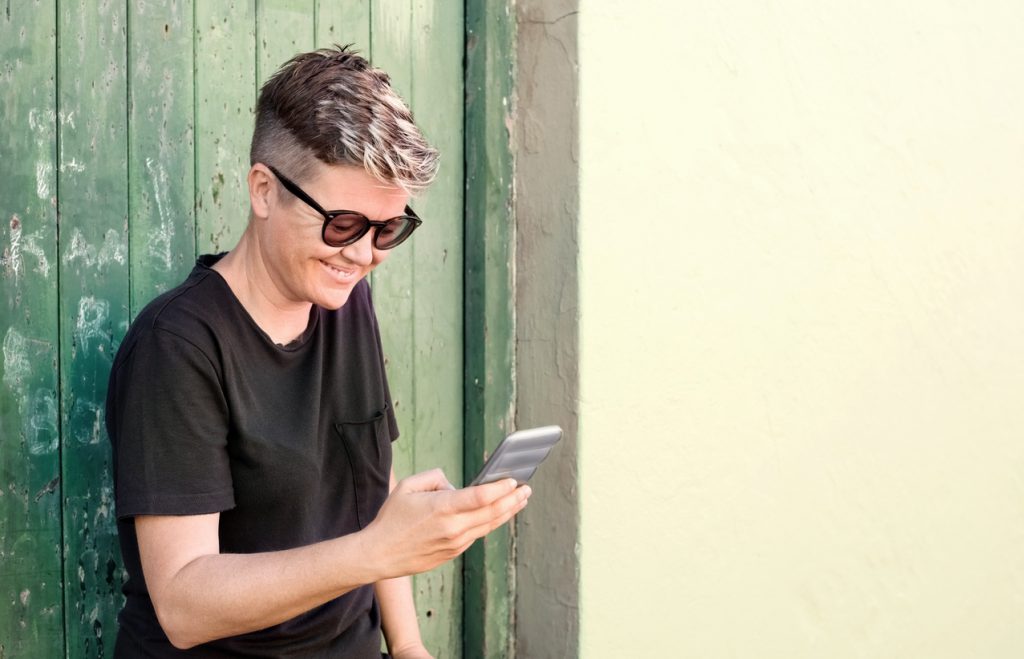 Resources to Help with Health Insurance Disruption

Health insurance coverage can be disrupted by wage or job loss, but there are options that provide access to important cancer screenings, even if you've lost your normal source of coverage.
In California, the Every Woman Counts program covers mammograms and cervical cancer screening for women with no or limited insurance who meet other eligibility criteria. To learn more, patients can call 1(800)-511-2300.
Other options include extending employer-based coverage through COBRA and CalCOBRA, shopping for plans and applying for premium assistance through Covered California, or applying for and qualifying for Medi-Cal. Charity care and financial assistance options may also be available. You can learn more about these options by visiting sutterhealth.org/coverage-options.