COVID-19 has reshaped many aspects of healthcare, but it hasn't changed the fact that you should call 9-1-1 and seek care at a hospital if you experience symptoms of heart attack, stroke or another medical emergency.
"The public needs to know that we have the capacity to address health problems unrelated to COVID-19," said Bill Isenberg, M.D., chief quality and safety officer for Sutter Health. "We also have extensive safety protocols and protective equipment to keep you safe while you're in our care."
It appears this reassurance is necessary, as reports show many people avoided hospitals last year. In fact, from March 15 to May 23, 2020, visits to emergency departments for heart attacks dropped 23% and visits for strokes dropped 20%, according to the CDC.
"The incidence of heart attack and stroke didn't drop by 20%, so what we saw over the long-run were people being admitted to the hospital with more extensive heart damage, more seriously blocked blood vessels and more devastating strokes, because they waited too long to seek care," said Isenberg.
As the coronavirus pandemic continues, Dr. Isenberg shares new information on heart attack and stroke risks and treatments that underscore the importance of seeking care as soon as symptoms appear.
The Risk May Be On the Rise.
Ongoing research suggests that people who have contracted COVID-19 may be at higher risk for heart attack and stroke, and it's unknown how long the added risk may last.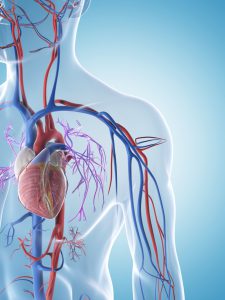 "Many of us have heard about pulmonary (lung) complications from COVID-19, but we are also learning that coronavirus infection can compromise the cardiovascular system, which includes the heart, veins, arteries and capillaries, and the blood that flows through them. We're seeing damage to heart muscle and blood vessels and a tendency for blood to clot more easily."
Combined, these changes in the body can lead to a greater heart attack and stroke risk, even in individuals who were healthy before they contracted the virus and had a moderate case of COVID-19, that didn't require hospitalization.
Heart Attack and Stroke are More Treatable When Caught Early.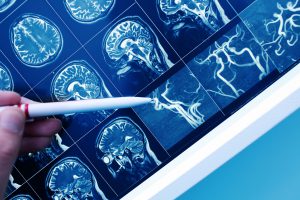 Experts have asserted for years that fast, high-quality care is often the key to surviving a heart attack or stroke. New data, from research conducted at Sutter Health, now shows just how much better patients did when their stroke was treated early, by a specialist. In a clinical trial of Mobile Stroke Units more patients received recommended treatment and were more likely to recover from stroke, with little or no disability, when they received prompt evaluation and treatment from a stroke neurologist.
Isenberg says these research findings highlight why stroke centers and hospitals with well-developed cardiology programs are such assets to their communities. "People in Northern California have tremendous access to high-quality heart and stroke care and should avail themselves of it when needed."
That quality is on display at Sutter Health, with over 20 hospitals in the network receiving recognition from the American Heart and American Stroke Associations for consistently following clinical guidelines and meeting timeliness targets when treating patients with heart failure, atrial fibrillation, heart attack or stroke.
COVID Vaccination is Critical.
Lastly, Isenberg stresses that one easy thing we can all do to avoid a heart attack or stroke is to get vaccinated against COVID-19.
"Remember, coronavirus infection can increase even an otherwise healthy person's risk of heart attack and stroke," says Isenberg. "So logic, and evidence, tells us that the impact of COVID-19 on a patient who has pre-existing heart or vascular disease is often even more severe and potentially deadly."
The American Heart and American Stroke Associations recommend that people with cardiovascular risk factors such as high blood pressure, obesity and type 2 diabetes, those with heart disease, and heart attack and stroke survivors, be vaccinated against COVID-19.