May is National Stroke Awareness Month
If you or a loved one is experiencing a medical emergency, call 911 or visit your nearest emergency room.
SAN FRANCISCO –Fear of exposure to COVID-19 shouldn't keep you away from the emergency department – especially if you're experiencing signs of stroke or heart attack.

Sutter emergency departments have COVID-19 precautions in place and the capacity to treat those in need. Safety measures include masking patients; keeping patients with COVID-19 symptoms away from common waiting areas, entrances and other patients; arranging for environmental service staff to perform extra cleaning and disinfecting; visitor restrictions (with a few exceptions) and requiring all staff to have their temperature taken before each shift. (Read more here.)
Each year, thousands of people come to Sutter emergency departments with stroke or heart attack symptoms.
David Tong, M.D., director of the Mills-Peninsula Medical Center Stroke Program and regional director of stroke programs for Sutter's West Bay Region said in a recent interview with The Mercury News, that as a result of people avoiding hospitals for fear of exposure to the coronavirus, some things like CAT scans or MRIs may be easier to schedule now than they were six months ago.
Time is of the essence for treatment of strokes and heart attacks in order to forestall long-term consequences.
With Stroke, Time = Brain
"For strokes in particular, the faster you treat the patient, the better the outcome," Tong says. "This is not the time to ignore important symptoms because you're going to miss the opportunity for treatment. We have all appropriate emergency department and hospital protocols in place to keep patients safe."
According to the Centers for Disease Control and Prevention (CDC), an easy way to remember the most common signs of stroke and how to respond is with the acronym F.A.S.T.:
F = Face drooping: Ask the person to smile. Does one side droop?
A = Arm weakness: Ask the person to raise both arms. Does one arm drift downward?
S = Speech difficulty: Ask the person to repeat a simple sentence. Are the words slurred?
T = Time to call 9-1-1: If a person shows any of these signs, call 9-1-1 immediately. Stroke treatment can begin in the ambulance.
With Heart Attack, Time = Muscle
Experts warn "time is muscle" with heart attacks. The longer treatment is delayed, the more damage can occur to the heart muscle – and the chances for recovery decrease.
According to Brian Potts, M.D., medical director of the emergency department at Alta Bates Summit Medical Center's Berkeley campus, the most common symptom of heart attack for men and women is pain or discomfort in the chest or in other areas of the upper body (in one or both arms, back, neck, jaw or stomach). Other symptoms include shortness of breath (with or without chest discomfort); breaking out in a cold sweat; nausea or lightheadedness.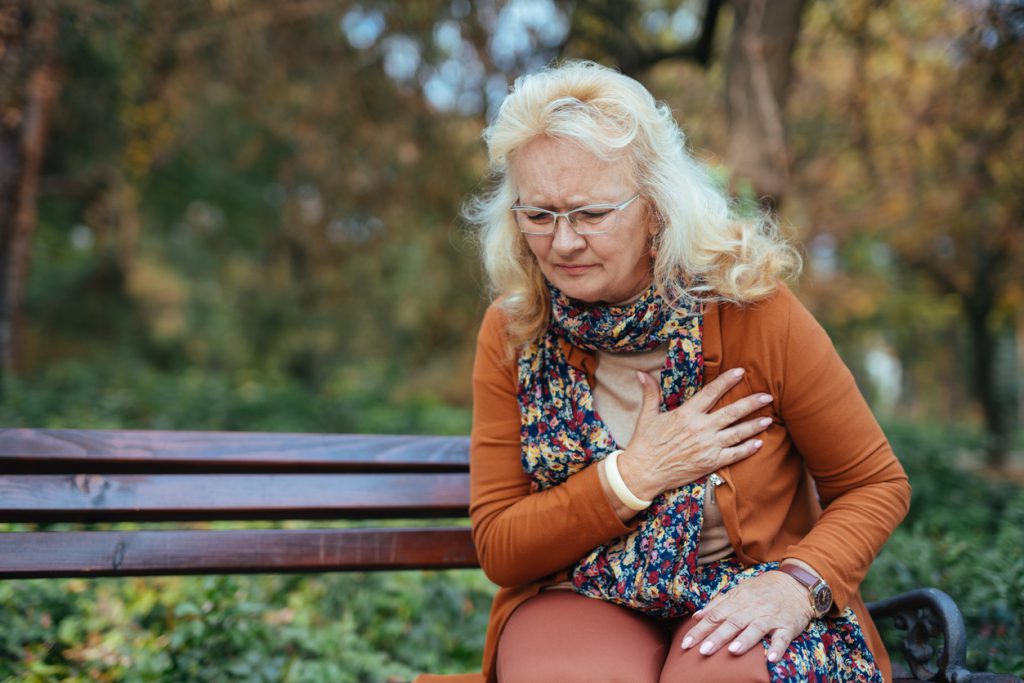 "It's vital to treat heart attacks as soon as possible. Our best-case scenario is a patient who comes to the emergency department as soon as symptoms begin. Many people rationalize away chest discomfort or jaw pain as a momentary digestion issue, but it's better to be safe than sorry," says Potts. "If you're in so much pain or discomfort that you're wondering, 'should I go to the emergency department?' the answer is probably yes."