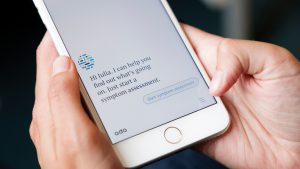 by Modern Healthcare
Health systems are well aware of the plethora of apps that invite users to share their symptoms in return for lists of probable conditions and suggested action plans. In fact, some are worried such tools could draw their patients to rival providers.
Several systems have responded by putting symptom checkers on their websites—which, after taking users through a line of questioning, lead them to a list of the system's facilities. Often that means partnering with the very technology companies whose tools they worry could drive patients to seek care elsewhere.