Donaldo Hernandez, M.D., an internist at the Palo Alto Medical Foundation, has been named president-elect of the California Medical Association (CMA), a non-profit professional organization of nearly 50,000 physicians dedicated to protecting public health and promoting the science and art of medicine and enhancing the medical profession.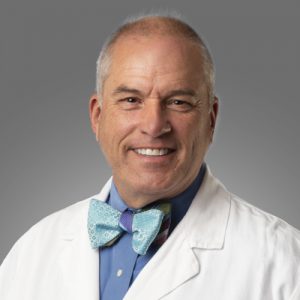 Dr. Hernandez's passion is working to extend access to underserved groups and increasing diversity in the medical profession. He has been involved with an array of projects at CMA while trustee including expanding care for people on Medi-Cal, the state's program for those with limited incomes. He is currently chair of CMA's Justice, Equity, Diversity and Inclusion Committee.
In his new role, Dr. Hernandez will help direct strategic initiatives for the organization as well as represent the CMA on a state and national level including with the Governor's office, the state Senate and the Assembly as well as all the elected members in the U.S. Congress. In October 2022, he will become president of CMA.
Fluent in Spanish, Dr. Hernandez is the second Latinx president-elect in CMA's 158-year history, according to CMA. He is also the second Sutter-affiliated doctor to hold a CMA leadership post following John Whitelaw, M.D., a former president of the Sutter Medical Group who was CMA president in 2002.
Dr. Hernandez joined the Palo Alto Foundation Medical Group in 2003 and helped develop the hospital medicine program for PAMF Santa Cruz and Sutter Maternity & Surgery Center. During the pandemic, Dr. Hernandez advised both Sutter Health and the Santa Cruz County Health Department on the design and implementation of surge plans. He also worked with community groups to ensure resources such as testing and anti-viral medications were available to communities vulnerable to COVID-19 and other illness.
Larry deGhetaldi, M.D., a longtime executive at the Palo Alto Medical Foundation, was recently honored with the Santa Cuz medical society's Excellence in Physician Leadership Award for his work advocating for physicians and access to care for all patients at the local, state, and national levels.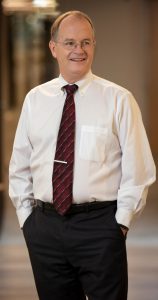 In addition to being a mentor to new physicians, Dr. deGhetaldi is know for his extensive work with professional organizations, including the California Medical Association, the California Department of Managed Health Care, the Integrated Healthcare Association, the Central California Alliance for Health and the Santa Cruz County Health Improvement Partnership.
"Larry has steadfastly been about using data to serve the patients, the community and the physicians of the Central Coast and all of California and developing sustainable high-quality systems of delivery that meet the needs of all. This in my mind has really defined his career," said Dr. Donaldo Hernandez, president-elect of CMA.
A highlight of Dr. deGhetaldi's advocacy for the medical profession is the work he did to pass federal legislation that fixed Medicare underpayments to California doctors who practice in certain counties including Santa Cruz County. The law helped bring parity to payments received by physicians in ten counties that were mislabeled as rural. Overall, the legislation ensures that physicians across California are accurately reimbursed by Medicare for their local costs to provide care and substantially increased physician access for Medicare seniors in these impacted counties.
Dr. deGhetaldi also has worked with members of Congress to raise awareness about the clinical and payment models that he and his colleagues have implemented at PAMF, which serve as national models. He will continue to advocate for improvement to how healthcare is organized as Sutter's Chief Medical Officer for Government Pay Products, a new role he started in this year.