Whether at home or in the hospital, patients getting the support they need
"It is transformative—I don't think we'll ever go back to practicing medicine in the same way we did B.C. — before coronavirus."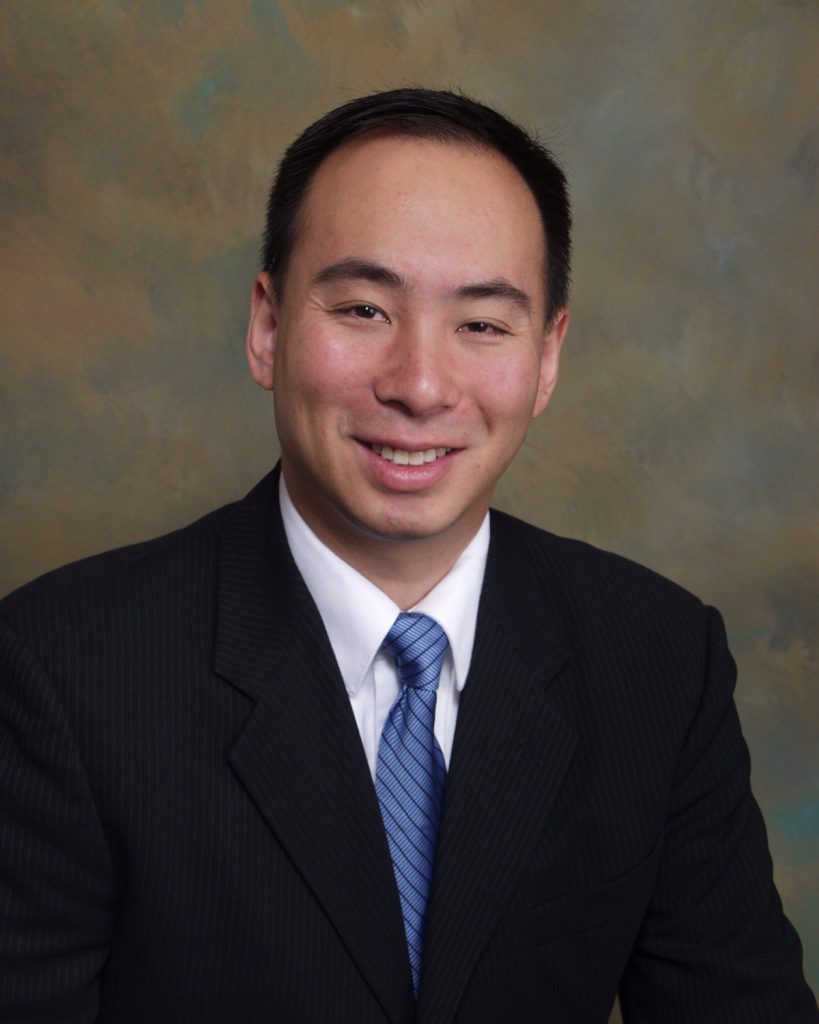 SACRAMENTO –In what may herald a cultural shift in how patients and their doctors interact, video visits have increased at an astonishing rate across Sutter's not-for-profit integrated network of care since the outbreak of COVID-19 in California. According to Albert Chan, M.D., Sutter Health's chief of digital patient experience, video visit volume has grown by 350-fold since the pandemic.

"Our digital health initiatives are critical to Sutter's efforts to respond to COVID-19," said Dr. Chan. "As we shelter-in-place, digital health enables the human connections that we need to care for our community."

Video visits, also called telemedicine, offer an alternative way to get care from home for respiratory illness, as well as everyday concerns such as minor injuries, infections, chronic disease management and palliative care. With many clinicians in the Sutter network now offering video visits, patients can book a video visit directly with their provider through their My Health Online account or by calling their clinician's office.
From Great Challenges Comes Great Opportunity

"Telemedicine is perhaps the only silver lining of this horrible pandemic," says Aarti Srinivasin, M.D., an internal medicine physician with Sutter's Palo Alto Medical Foundation. "It is transformative. I don't think we'll ever go back to practicing medicine in the same way we did B.C. — before coronavirus. Each and every day will be shaped by the way we practice medicine A.C.—after coronavirus."
To further expand access to video visits and other digital innovations, philanthropy teams across the Sutter Health network pooled resources to make $1.5 million available for a system-wide purchase of iPads. So far, 950 iPads have been deployed to patients and clinicians in isolation while about 2,000 units have been provided to physicians to conduct video visits. Through this continued philanthropy partnership, 1,000 additional iPads will soon support telemedicine efforts, with a goal to ultimately equip thousands more physicians in Sutter's integrated network of care.

Video Visits Inside the Hospital?

But the shift isn't just for those who are following stay-at-home orders. Video visits have now branched beyond clinical support to patients who are hospitalized. Connection with loved ones can have a profound impact on the human spirit. In these difficult times however, it can be easy to feel isolated. The Centers for Disease Control and Prevention (CDC), continues to recommend maintaining a connection with loved ones, even if just digitally, throughout this pandemic.

To bring some comfort to hospitalized patients, Sutter's Emergency Management System assembled a work group to lead the charge in securing iPads for Sutter hospitals. In about two weeks, the work group provisioned nearly 1,000 iPads to hospitals across the Sutter network. The iPads allow hospitalized patients to connect with family and friends, helping to improve their overall care experience.

"I had the honor of helping the son of a patient visit with his mom via FaceTime on the new iPads," said Caryn Brustman, R.N., a clinical manager who works at Sutter Roseville Medical Center. "The son was in full military uniform and was deploying soon, but wanted the opportunity to say goodbye to his mom before he left."

In addition to allowing patients to keep in touch with their loved ones, these iPads help frontline teams save valuable PPE. The care team can check in with a patient before entering the room, eliminating visits before a patient is ready. This also allows support staff like chaplains and social workers, who aren't typically allowed in these rooms during the pandemic, to connect face-to-face with patients.

Grants Accelerates Video Visit Access to Palliative Care

This new era in healthcare is now also broadening the reach and potential for other means of telemedicine. A $225,000 grant from the Stupski Foundation is enabling Sutter clinicians to bring vital palliative care services via video visits to Bay Area patients facing serious illness or end-of-life. The grant will provide mobile-enabled iPads to enhance patient care and improve planning for inpatient and ambulatory palliative care teams at California Pacific Medical Center, Alta Bates Summit Medical Center, Eden Medical Center, Palo Alto Medical Foundation and Sutter East Bay Medical Foundation. The technology provides added capacity via virtual visits and will also expand access to an advance care planning (ACP) video library to facilitate patient and family engagement, virtual ACP discussions for advance health care directive, and Physician's Orders for Life-Sustaining Treatment (POLST).

"Through the generosity of the Stupski Foundation, we will now be able to share important ACP tools at our hospitals as well as our ambulatory palliative care, Advanced Illness Management and care management programs—which could not access these resources prior to the COVID-19 outbreak," said Beth Mahler, M.D., vice president of clinical integration at Sutter.

"We have been inspired by the pandemic response across the Bay Area, in particular from healthcare providers like Sutter Health that are expanding telehealth to deliver care," says Dan Tuttle, Stupski Foundation director of health. "Thanks to their quick and thoughtful responses, our communities facing the greatest challenges from COVID-19 are receiving the safe, high-quality care they need locally now, and into the future."

Community members interested in helping these efforts can visit www.sutterhealth.org/give-covid19.