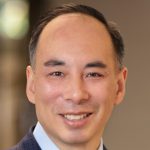 Albert Chan, MD, MS
Chief of Digital Health
I co-lead digital transformation at Sutter Health, balancing implementation of digital health initiatives with life as a husband, father, family physician and researcher, both as an adjunct professor at the Stanford Center for Biomedical Informatics Research and an investigator at the Sutter Center for Health Systems Research.  Together, we are a team of servant leaders dedicated to empowering patients and clinicians with solutions to improve the health of the communities we serve.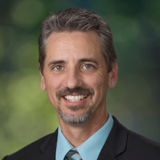 Guy Tennyson
Director Digital Patient Experience
I research, plan, develop and deliver digital solutions to help our patients manage their healthcare wherever they are. It's rewarding when I hear how people use our technology to manage their and their families' healthcare needs. I'm proud of Sutter's commitment to supporting digital initiatives and the work we do on behalf of our patients. I'm an avid bowler who likes to "knock them down, one pin at a time."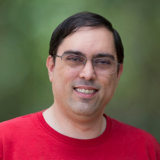 James Read
Report Writer
I analyze data and generate reports to help our teams track utilization of Sutter's My Health Online patient platform. I'm glad to know that my reports are used to improve efficiency and access to quality care across the network. I spend my spare time reading history and science fiction.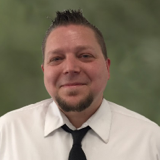 Jeremy Sutton
Implementation Manager
I manage the analytics function, communication, training and outreach of My Health Online features and enhancements. My role is to connect the dots between an implementation of a feature by training staff, working with marketing and providing analytics to measure our success. It is satisfying when I know a successful implementation has made our staff and patients' lives better. My off work activities include traveling, attending live events, movies, and finding new restaurants.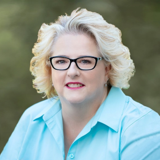 Julie Smith
Application Analyst
I support My Health Online as an application analyst. The best part of my job is improving the digital experience for our patients and find it rewarding to be part of a team that makes that happen. I have traveled across many continents, but now I like to spend time in my garden watching the hummingbirds and the butterflies.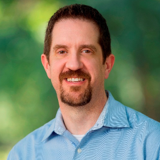 Kevin Dearing
Telehealth Program Manager
I help lead the strategic development, implementation and evaluation of Sutter's virtual care initiatives, collaborating with physicians and operational leaders to identify and execute solutions that will improve access while reducing costs and enhancing patient experience. I love spending time with my wife and our five kids and traveling the world, playing golf, and taking care of my bees and large garden.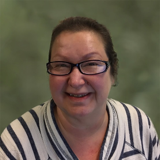 Kimberly Jennings
Project Coordinator
I provide project intake support for enhancements to My Health Online (MHO). I also maintain our internal wiki pages and develop instructions on new MHO features. I'm delighted to know that I'm assisting patients with the features I love as a patient myself: messaging my care team, scheduling appointments and accessing test results. In my free time, I love playing with our three dogs, reading science fiction or playing Forge of Empires.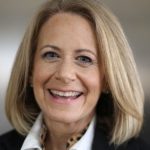 Lori Nalangan
Executive Assistant
I support our team so they can continue the work of making our digital patient solutions world-class. Our team's commitment to patient access is unparalleled and I am especially proud of how we strive to improve care access for underserved and hard to reach communities. I enjoy reading, cooking, hanging out with the family and performing with local community theatres.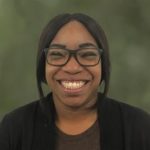 Melissa Washington
Application Analyst
I help our patients stay connected to their care teams. I'm most proud of how our digital initiatives provide a more convenient and quick way for our patients to access care on the go. In my spare time, I can be found designing T-shirts, building with Legos and dancing.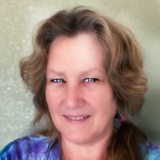 PJ Rockey
Sr Project Manager
I manage projects related to My Health Online, Telehealth and other digital patient experiences. I take great pride and satisfaction in the tools and technology we provide to our patients and employees. As a Sutter patient, I am grateful to have these tools and technologies available to me. Outside of work, I spend my time on creative activities–writing short stories, painting landscapes or baking sweet treats.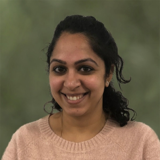 Preethi Karuthedath
Application Analyst
I help improve the digital experience for Sutter patients by engaging with business stakeholders, research and quality assurance on new enhancements to Sutter's My Health Online patient platform. I'm proud to be part of a team that delivers work directly impacting our patients. I am a happy mommy of two boys and love to travel and work in my organic garden.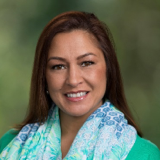 Tifanie Hayden
Application Analyst III
I support My Health Online as an application analyst. I'm inspired by our teams' ability to have a positive impact on patient health. Our collaborative efforts allow us to leverage technology and design patient-centered solutions for accessing health information and connecting with our providers. I've been married to my husband, James, for 23 years and have two daughters. Together, we enjoy live music, travel, being by the water, cooking and EATING!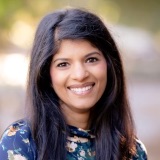 Veena Jones, MD
Medical Director
Board certified and fellowship trained in pediatric hospital medicine and clinical informatics from Stanford, I am passionate about helping improve the patient experience and care navigation across Sutter's integrated network, while also helping to teach and mentor medical trainees. I help guide our team's efforts to continually improve our digital offerings and build strategic partnerships. I love traveling, cooking and outdoor activities with my family.
Contact Digital Health
We would love to hear from you. Please contact us at DigitalHealth@sutterhealth.org or fill out the contact form. (Please don't include any patient health information in the email)