By Karin Fleming and Emma Dugas, Vitals contributors
For some people, receiving a multiple sclerosis (MS) diagnosis represents the end of a years-long medical mystery, filled with nonspecific symptoms and ineffective treatments.
"Misdiagnosis, and consequently late intervention, are all too common themes I hear from patients," says Ariele Greenfield, M.D., a neurologist and director of Sutter Health's recently launched MS center at the Palo Alto Medical Foundation. "Our new center will give patients and referring professionals access to experts who can help open doors to novel treatments and support resources."
MS centers like Sutter's, which are designated "Partners in Care" by the National MS Society, address the dual challenges of delayed diagnosis and indiscriminate treatment while also offering access to clinical trials and support services for individuals with MS and other autoimmune neurologic conditions.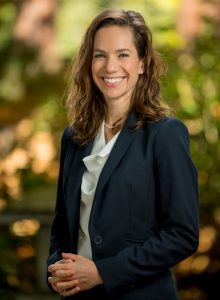 Dr. Greenfield is a Sutter expert in neuroimmunology; the study of conditions in which a person's immune system damages their own brain, spinal cord and nerve cells. The illnesses caused by such damage include MS, neuromyelitis optica and MOG Antibody Disease. Because these conditions can affect nearly every part of the body, the center's approach to care is multidisciplinary – involving experts in areas including neuro-opthalmology, urology/urogynecology and physical therapy.
In addition to offering diagnosis and coordinated care for these difficult-to-treat conditions, the new center will allow greater opportunities for eligible patients to participate in research studies and clinical trials. "We hope to broaden patient access to novel drug therapies through participation in research. The center will lead studies aimed at generating new solutions to slow or stop the progression of MS and promote repair of the nervous system," said Greenfield.
The center will also offer support groups and educational programs to help patients navigate their health care, build community and thrive in daily life with a chronic condition. Finally, the center will help physicians understand the increasingly complex immunotherapy treatment landscape for MS, which includes over a dozen treatments but no cure.
"We are honored to be a resource for our community and referring providers. We are especially proud  to be able help our patients reach a definitive diagnosis and treatment plan they can feel confident is state of the art care," says Dr. Elizabeth Vilardo, CEO Sutter Bay Medical Foundation. "This new center will allow us to bring discoveries from the bench to the bedside and enhance the care we provide to patients with these chronic illnesses."
The Palo Alto Medical Foundation MS center complements the MS center at Sutter East Bay in Berkeley, CA.
Known as one of the "great imitators" in medicine, MS is difficult to diagnose and treat because there are so many different presentations of the disease.
MS affects people differently. Symptoms differ and not everyone has all the common symptoms of MS. The time between episodes, the rate of progression and response to treatment also vary widely. Early symptoms may be minor and sporadic.
Common symptoms:
Visual symptoms (optic neuritis – vision loss associated with pain on eye movement, double vision)
Weakness
Sensory symptoms (numbness, pain)
Bladder problems (frequent urination, urgency)
Depression
Dizziness or vertigo
Spasticity (muscle stiffness or spasms)
Temperature sensitivity
Tremors
Trouble with short-term memory and concentration
Fatigue
Mimics complicate matters. Many symptoms of MS are also indicative of other illnesses, requiring doctors to rule out conditions that mimic MS. There is no single definitive laboratory test to confirm MS, so a diagnosis is made based on a neurological examination, history of neurological symptoms and key diagnostic test findings (such as labs and imaging).
Finding the care you need. People with MS may benefit from integrated care when their primary care physician can easily refer them to a team of specialists across the disciplines of neuro-ophthalmology (eye), urology and urogynecology, psychology, pain management, physical therapy and rehabilitation. Team-based care, like the care offered by Sutter Bay Medical Foundation, is especially important for people with neurologic disorders because multiple parts of the body can be impacted, causing weakness or poor muscle coordination that impairs common functions like walking, speaking and eating.