Valerie LaBonte spent the better part of her adult life focused on giving people second chances. Now, at 65 years old, she has received her own second chance—through a program that has helped her break her dependency on addictive pain relievers.
Many in Lake County know LaBonte for her past volunteer work at the Juvenile Justice Commission, where she served on the Board and advocated for kids who'd made mistakes and needed a chance to change course. Her day job as a program manager at Goodwill Industries of the Redwoods also focused on giving people self-improvement opportunities. In the workforce development program, LaBonte taught young people job skills, including how to search for work and interview. She helped many find steady employment even when they lacked a high school diploma.
LaBonte loved connecting people to careers and expected she would spend the rest of her working years at Goodwill. However, those years were cut short by a sudden fall on the job.
"That's when my opioid adventures began," said LaBonte.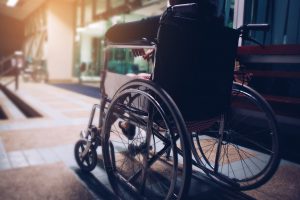 Damage from the fall, coupled with her pre-existing Lyme diseases and arthritis, forced LaBonte to go on short-term disability. Several surgeries and countless hours of physical therapy later, LaBonte was able to return to work on modified duty. Even then, she still spent three years in a wheelchair, unable to walk.
During all this time she suffered from excruciating pain.
In 2013 LaBonte's doctors prescribed her Oxycodone to help her manage the pain, and she took the medication as prescribed. Oxycodone is a powerful narcotic pain reliever, but it is also highly addictive. By 2019, she decided she wanted to be weaned off the medication.
"I started cutting back on my own," said LaBonte. "From six pills a day to five and then four." But the pain came back and new side-effects started, including problems with digestion and constipation. "I wanted to get off these drugs, but I knew after taking them for six years that I'd need help," she said.
Earlier this year LaBonte got the help she needed through Chalice Addis, a substance use navigator at Sutter Lakeside Hospital. Substance use navigators work inside the hospital emergency department to assist those seeking help for drug addiction. Part of a pilot program, based on the successful CA Bridge model, 20 Sutter emergency departments have substance use navigators available to help identify people with substance use disorders and connect them to treatment options.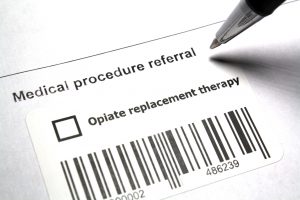 Addis informed LaBonte that buprenorphine may be an option to help her with her recovery. Buprenorphine is a medication that treats narcotic dependence by blocking the good feeling that people get when they take a narcotic. "I was sick of that dopey feeling," LaBonte said. "But if I didn't take the Oxycodone the pain came back." Because buprenorphine is also a pain reliever, it helps LaBonte and others like her manage their pain without producing the sense of pleasure that can be so addictive.
"I don't have any pain and I'm not high anymore, I can think straight and do things I always wanted to," she said.
Some of those activities include cooking, painting and playing baseball with her two great grandchildren and hopefully her three grandchildren (when they get a little older). Helping raise the next generation of her big Italian family is a source of pride and joy for LaBonte. It helps keep her motivated to see Addis every other week for check-ups.
"Everyone from my primary care provider, to the doctor at the hospital, to Chalice have been wonderful to me," says LaBonte. "I never felt like I was being labeled a drug addict or judged. They made me feel very welcomed and showed they were concerned about how I feel and how I'm doing. They understand chronic pain and anxiety and panic attacks which I also suffer from."
"Opiate overdose is a big issue in Lake County," said Addis. "The only way to prevent deaths from overdose is to treat addiction. It's been so exciting to watch Valerie make progress, she's doing so much better; her pain is controlled and her anxiety is less now too."
LaBonte now starts every day with a walk through nature and says she feels like a new person.
"I didn't even know I was addicted," remarked LaBonte. "But a weight was lifted when I got off Oxycodone; it's changed my whole way of thinking, I'm ready to take on the world now."