People want to be and feel seen, and that's no more apparent than in the types of movies that are resonating with audiences. Movie-goers are looking for much more diverse storylines – and storytellers – and Hollywood is finally listening. Perhaps that is why the movie "CODA," which in this case stands for Child of Deaf Adult, triumphed at this year's Oscars, nabbing all three of the awards it was nominated for, including the coveted award for Best Picture. The movie tells the story of Ruby, the only hearing member of a deaf family who joins her high school's choir club. The heartwarming film signals that inclusion and representation in motion pictures matters, and it extends far beyond to industries like healthcare.
Here's an example of how one Northern California hospital helped a birthing mom, who happens to be deaf, feel at ease during her delivery. 
When the COVID-19 pandemic began, Sutter's California Pacific Medical Center put strict infection control measures in place to keep patients and staff safe. These measures included temperature screenings, masking and visitor restrictions. But while masks are crucial for slowing the virus' spread, they can present a communication problem for certain patients. That's why Sutter Health purchased clear face masks for those people who would have difficulties communicating otherwise.
Karma Quick-Panwala was an expecting mom, who relies on lip reading to communicate. The clear face masks allowed her to see her labor and delivery nurses' facial cues for reassurance and encouragement.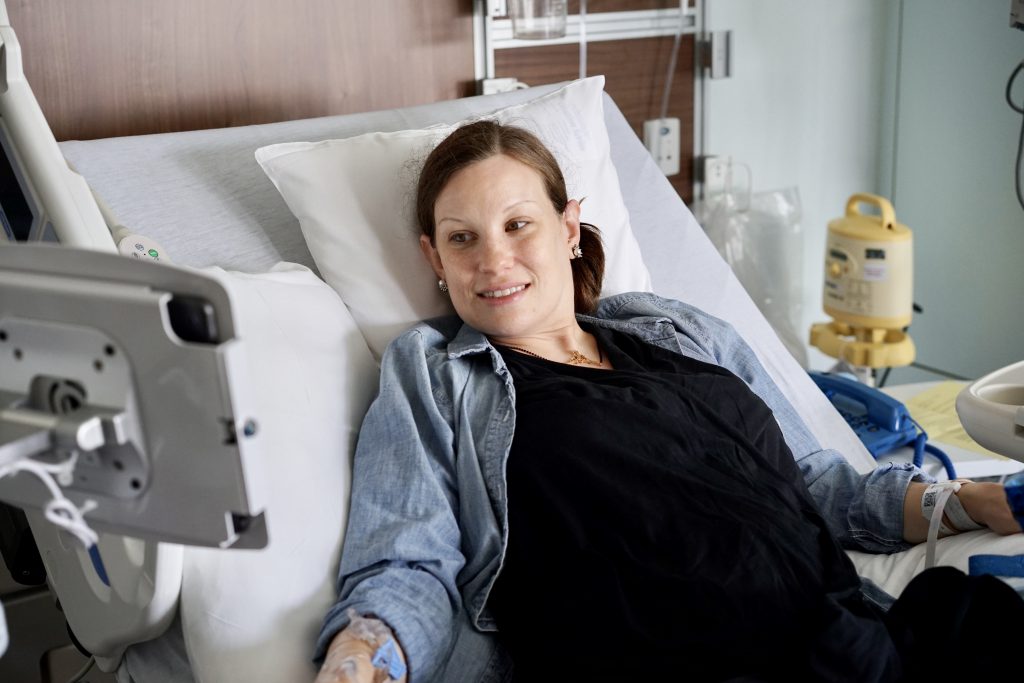 Technology + Teamwork
"Giving birth during COVID-19 has brought new challenges—but also many opportunities," said Yuan-Da Fan, M.D., chairman of obstetrics and gynecology at CPMC's Van Ness campus. "We were determined to find a solution that fit Karma's need. We wanted communication between Karma and her care team to be as seamless as possible in order to provide the best possible care to her and her baby."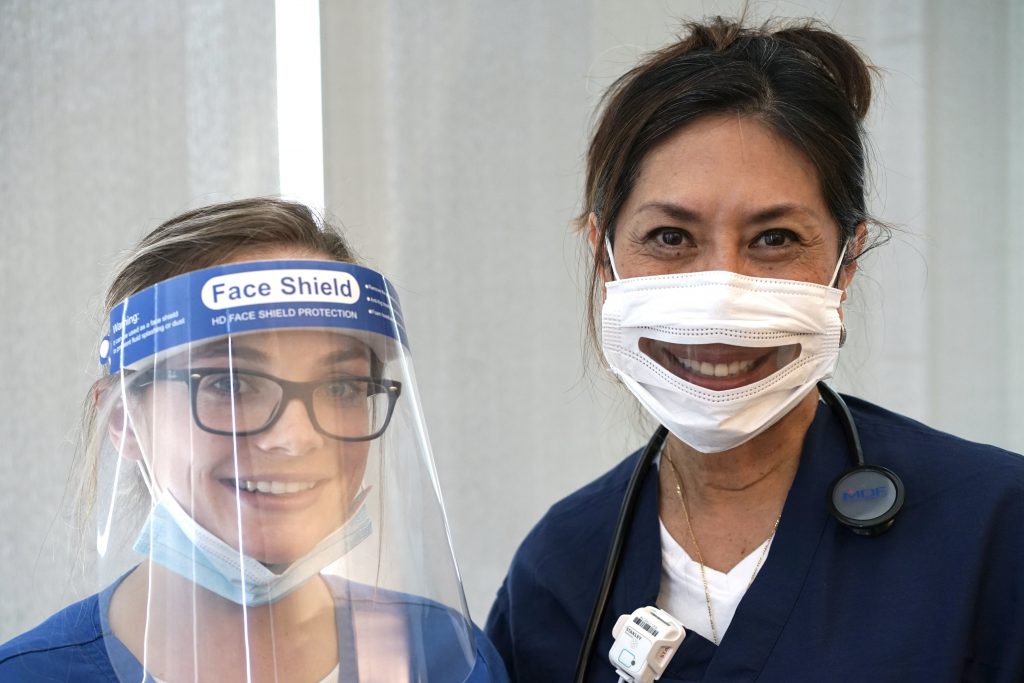 The solution? Before her due date, Quick-Panwala worked with CPMC's staff to put into place real-time captioning, also called Communication Access Realtime Translation (CART). CART works by a stenographer translating spoken word into text that then appears in real time on a tablet screen.
When she arrived at CPMC to deliver her baby, Quick-Panwala's care team called a captioner via the CART service. The captioner listened to the conversations happening in the labor room over speaker phone and translated the speech into text. Nearly instantly, the text appeared on a screen at Quick-Panwala's bedside.
Seamless Communication
"Thanks to technology, the Internet and iPads, we were able to make it happen so that I could have relatively simultaneous access to speech through all the instructions, questions and answers," said Quick-Panwala. "From the moment we arrived, everyone [on the care team] knew they needed to put on their clear mask and change the way they communicated a little bit."
"It's been a good experience. [The technology] helped my labor and delivery go smoothly because I was able to see, communicate and understand what was taking place in the room. Fortunately, it was a straightforward delivery. Everyone has been absolutely wonderful," she said.
Axel Panwala arrived happy and healthy on June 10.
"We were happy to make this delivery experience a success for Karma and her husband," said Dr. Fan. "Our staff were able to adapt to her needs and learn a new piece of patient communication and technology in the process. It was a win for everyone."
Asit Panwala, Quick-Panwala's husband, said, "There can be a lot of unpredictability in labor and delivery, so this communication channel was important."
The San Francisco Chronicle featured Quick-Panwala's story here: How clear face masks helped a Bay Area mom who's hard of hearing give birth.