Julie Montiel is a radiologic technologist with Mills-Peninsula Medical Center, part of the not-for-profit Sutter Health network. In celebration of Mother's Day, Julie wanted to publicly thank her mom for helping her start her career at Sutter, 20 years ago. Julie also wanted to express her gratitude to Sutter, for being a supportive employer, a leader in improving stroke care, and home to her beloved "second family" of colleagues.
Parents always want the best for their children … and you, Mom, are no exception.
You wanted me to avoid the hardships you faced. You wanted your wisdom to be my advantage. Most of all you wanted me to have a career, because you knew from experience how important an income is.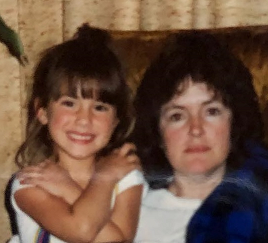 I was 8 years old when you and Dad divorced. The youngest of your three children and only girl, I know you saw yourself in me and worried. You were a struggling single mom with few job skills and limited work experience; you made it your mission that I would be financially self-sufficient.
I was 18 when you pushed me to get a job at Mills-Peninsula Medical Center, our local hospital.
You knew that healthcare jobs are well paid, in high demand, and a profession that is respected.
I started as a student clerk in the Medical Records department my senior year of high school. I was still in my teens when you told me about the tuition-free radiology training program that Mills-Peninsula offers.
At that time I knew slim to nothing about medical imaging but I recognized the opportunity and started the prerequisites as soon as I graduated from Mills High. We celebrated together when I earned one of six coveted slots in the School of Diagnostic Imaging.
Over the two-year program, I learned how X-rays, MRIs and CT scans can see into the human body. I also learned what it means to be reliable and believed I was well on my way to adulthood.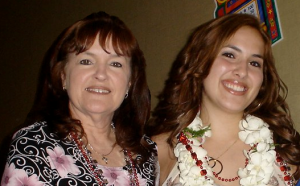 I was 23 when I earned my Radiologic Technologist license. Two weeks later, you had your stroke.
I knew what a stroke can do to a person's brain; I had seen the damage on CT scans of the patients I cared for in the hospital. But nothing could prepare me for the possibility that you might never wake up.
I prayed by your side. You beat the odds and opened your eyes.
You were still in the hospital when I learned I was hired into a full-time, benefited radiology technologist position at Mills-Peninsula – my dream job which I'd aspired to for three years.
I canceled my plans to move out. I used my first paycheck to cover your mortgage instead.
You started rehabilitation so you could learn to write again. I started working the night shift so I could give you care during the day. We learned you'd never regain the ability to walk unassisted.
It wasn't easy to take primary responsibility for your care, but the stability, flexibility and skills I had from work made it easier.
Without my job at the hospital, I think we both would have fallen apart.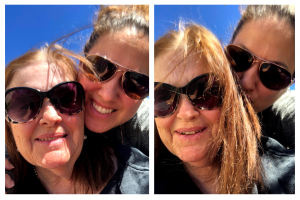 In the years since your stroke, I have gained an even greater sense of purpose in my work. I'm proud that Mills-Peninsula is piloting a Mobile Stroke Unit, in the hope that faster care will lead to less disability in stroke survivors. I love patient care and I delight in the opportunity to teach current students of the same radiology training program that started my career.
Mom, I want you to know that I am successful and that I owe so much of that success to you. My salary has afforded me the opportunity to buy my own home and travel, two things you always wanted for me.
I know sometimes you see yourself as a burden because your stroke has taken away so much of your independence and physical ability. Nothing could be further from the truth. You are my favorite person to spend time with and my inspiration.
You made me who I am, and I wouldn't be where I am today without you. Your courage has helped me be brave. Your resolve has given me strength. You are the best mother I could ask for and I will love you forever.
XOXO
~Julie
To recognize stroke symptoms and act quickly, the American Stroke Association recommends everyone remember the acronym F.A.S.T. for Face drooping, Arm weakness, Speech difficulty, Time to call 911.
.