Sutter has an experienced team of clinicians, researchers and administrators focused on advancing health equity across our integrated network. Over the past several years this dedicated team has developed a proven track record in generating data-driven insights, groundbreaking methodologies and pragmatic solutions to improve outcomes for all patients.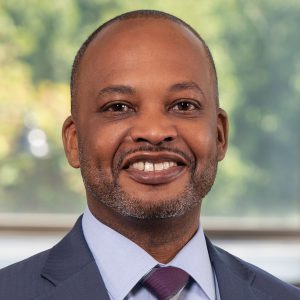 Leon Clark, MBA
Chief Research and Health Equity Officer
As Sutter's Chief Research and Equity Officer, Leon has responsibility for research, oversight of Sutter's Institute for Advancing Health Equity, and serves as the designated institutional official for Sutter's graduate medical education program. Prior to joining Sutter Health in April 2020, Leon spent more than 20 years at the Mayo Clinic. For the past decade, he served as chairman of Mayo's research administration department where he was instrumental in the re-imagination of research and educational activities to advance patient care. Leon earned his bachelor's and master's degrees from DePaul University. He is a certified Quality Fellow by the Mayo Clinic College of Medicine.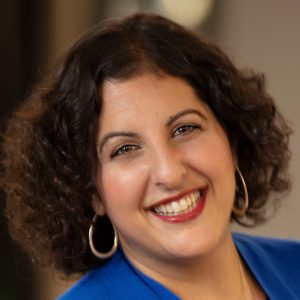 Kristen M.J. Azar, R.N., MSN/MPH, Ph.D.(c), FAHA
Scientific Medical Director
As scientific medical director, Kristen leads a team of scientists, clinician-researchers and analysts to use the resources and data within our integrated network to incubate innovative solutions to eliminate health disparities and advance the science of health equity. Over the past decade, she has led numerous published studies in the areas of health services research, health disparities and health equity. She holds graduate degrees from Johns Hopkins School of Nursing and Bloomberg School of Public Health and was named a Fellow of the American Heart Association (FAHA) in 2018. Currently, she is a Ph.D. candidate at the University of California San Francisco in Epidemiology and Translational Science.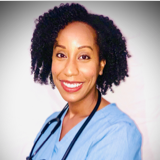 Stephanie Brown, M.D., MPH
Clinical Lead
Dr. Brown is an Emergency Physician at Sutter Health's Alta Bates Summit Medical Center. She has been actively engaged in complex care and health equity efforts since joining the medical staff in 2014, and from 2017-2018, she co-chaired the Community-Integrated Healthcare Partnership.  As the Clinical Lead for the Institute, Dr. Brown contributes her clinical, policy, and care coordination expertise to the design and implementation of pilot programs and research efforts. 

Rashon Lane, Ph.D., MA
Senior Health Equity Scientist
Dr. Lane recently joined Sutter Health's Institute for Advancing Health Equity team as a senior health equity scientist. Dr. Lane will lead a portfolio of high-quality, original scientific research aimed at addressing health disparities, including cardiovascular disease prevention, mental health, long-COVID, program evaluation and implementation science. Dr. Lane most recently served as a senior health scientist/behavioral health scientist for the U.S. Centers for Disease Control and Prevention (CDC) in Atlanta. Dr. Lane completed her doctorate in medical sociology at the University of California, San Francisco. She also holds a master's degree in social psychology and evaluation from Claremont Graduate University in Claremont, Calif., and a bachelor's degree in psychology from Tuskegee University in Tuskegee, Ala.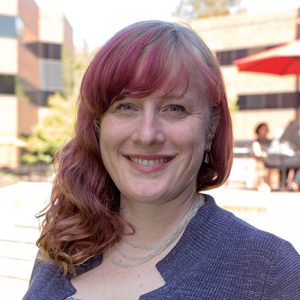 Sylvia Sudat, Ph.D.
Research Scientist, Senior Biostatistician
Dr. Sudat is a researcher, biostatistician and data scientist passionate about the ways data and methodology can improve care delivery and experience for patients, families and care providers, with a particular focus on ensuring that the data and methods underpinning healthcare algorithms and analyses are not perpetuating or masking health disparities. She joined Sutter's Institute for Advancing Health Equity in 2019 and recently led work estimating the impact of pulse oximeter inaccuracy on treatment course for Black patients with COVID-19. Dr. Sudat also conducts research within the Sutter Health Center for Health Systems Research (CHSR). During her more than 17 years at Sutter Health, she has developed deep experience with accessing, extracting, and analyzing complex health data from multi-source electronic health records (EHRs) for clinical and observational research. Dr. Sudat completed graduate training in Biostatistics at the University of California at Berkeley, where she focused on risk prediction and semi-parametric methods for estimation in the context of causal inference and observational health data.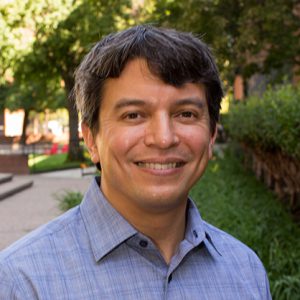 Andy Brothers, M.D.
Co-Chair, Physician Ambassador Council
Dr. Brothers is a family physician and serves, along with Dr. Brown, as Co-Chair of the Health Equity Physician Ambassador Council. This council consists of clinician champions from Sutter Health's various hospitals and medical groups, working together to identify and synergize efforts to advance health equity solutions across our integrated network. Dr. Brothers is Chair of Sutter Medical Group's Race, Equity, Diversity and Inclusion (REDI) Task Force, and is a Core Faculty member of the Sutter Family Medicine Residency Program in Sacramento. He is a graduate of the inaugural class of the Health Equity Scholars Fellowship in 2021 led by the faculty of Harvard Medical School and T.H. Chan School of Public Health.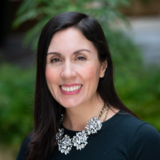 Maria R. Moreno, MPH
Program Manager
Maria has been with Sutter Health since 2003, leading the system's health equity initiatives including the Advancing Health Equity Program and a system effort to collect self-reported patient demographic information (Race/ Ethnicity/ Ancestry/ Language). She received two awards from The California Endowment and one award from the Robert Wood Johnson Foundation (RWJF) to address language and diversity needs across the system. Maria holds a Master of Public Health degree from Columbia University. In 2017, she received a fellowship to the Harvard Medical School Disparities Leadership Program.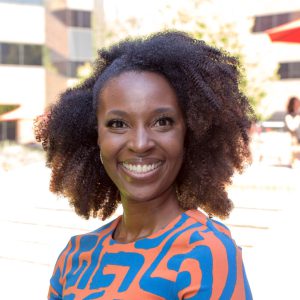 Shaquisha Odusoga, MS-HCA
Program Manager
Shaquisha is a program manager for the Sutter Health Institute for Advancing Health Equity. She holds a Master of Science in Healthcare Administration and a Bachelor of Science in Health Science with an emphasis in Community Health, both from California State University, East Bay. Shaquisha joined Sutter Health in 2012 as a Patient Services Representative-Bay Area Pediatrics in San Mateo and has worked her way up through various roles at affiliates and at the system level including Palo Alto Medical Foundation (PAMF), Sutter East Bay Medical Foundation (SEBMF) and the Sutter Health System Office (SHSO).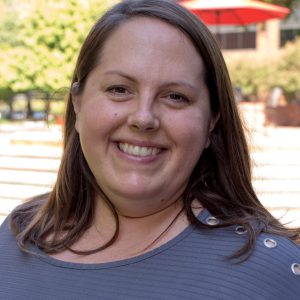 Alexandra Restall
Operations Manager
Alexandra Restall is operations manager for the Sutter Health Institute for Advancing Health Equity. As the team grows, she leads infrastructure-building projects from start to finish to adapt to changing needs of the institute and its partners to maximize team efficiency. Alex holds a BA degree from University of Oregon where she studied International Studies, French, and Business. Alex is experienced in project and operations management in both local and global healthcare settings. She brings a global health perspective from both her time serving as a Peace Corps Volunteer in Togo, West Africa, as well as her time working in administrative capacities for University of Washington's International Training and Education Center for Health. More locally, Alex has been with Sutter Health since 2012 working at the affiliate level in various administrative roles at Samuel Merritt University in the College of Nursing and as a project manager in the Sutter Health Center for Health Systems Research (CHSR).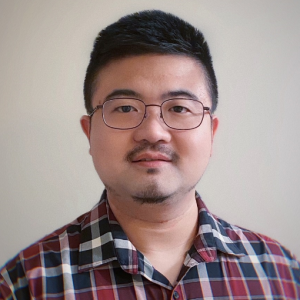 Zijun Shen, MS
Senior Statistical Analyst
Zijun supports data and analytic needs for the programs and initiatives of the Sutter Health Institute for Advancing Health Equity. He provides key support for investigators and program stakeholders on managing analytic datasets from various data sources, study design and statistical analysis. Zijun has been with Sutter Health since 2017. He holds a master's degree in biostatistics from the University of Florida.
Internal Advisory Committee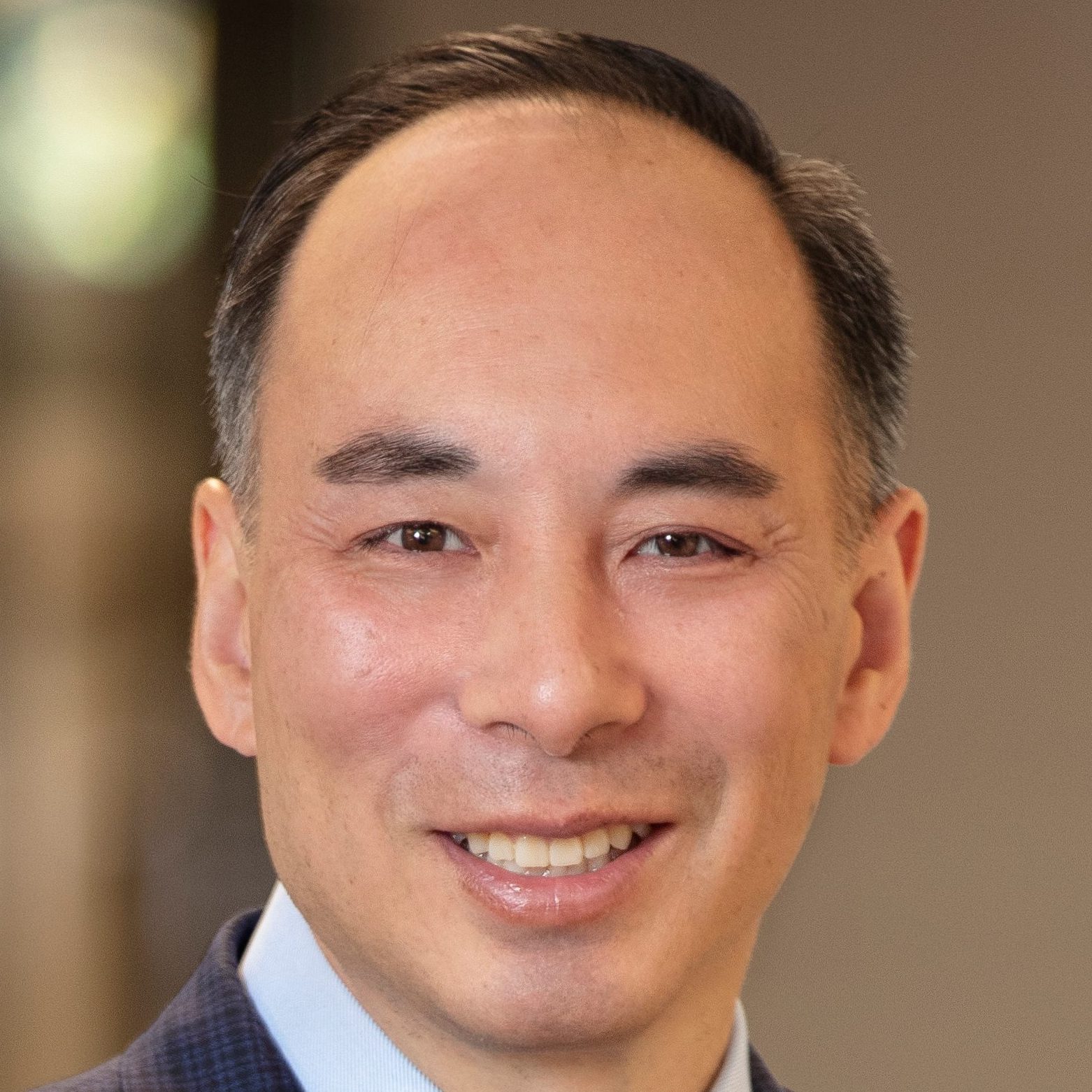 Albert Chan, M.D., MS, FAAFP
VP, Chief of Digital Health
Dr. Chan co-leads digital transformation at Sutter Health, balancing implementation of digital health initiatives with life as a husband, father, family physician and researcher, both as an adjunct professor at the Stanford Center for Biomedical Informatics Research and an investigator at the Sutter Center for Health Systems Research.  Together, we are a team of servant leaders dedicated to empowering patients and clinicians with solutions to improve the health of the communities we serve.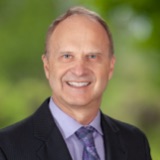 Dave Cheney
Chief Executive Officer, Bay & Valley Hospitals
David is the chief executive officer of Sutter Medical Center, Sacramento. As the leader of one of the city's largest private, not-for-profit organizations, he leads 3,500 employees and nearly 1,000 medical staff members in offering high quality, affordable healthcare to all residents of the region.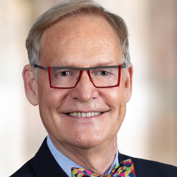 William M. Isenberg, M.D., Ph.D.
Vice President and Chief Medical Officer
Dr. Isenberg oversees the quality and safety of care provided across Sutter Health's integrated healthcare network. He directs the use of error prevention tools and other high reliability strategies to keep patients and staff safe while optimizing quality outcomes.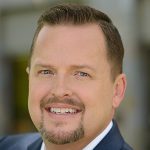 Maynard Jenkins
Vice President of Human Resources Support Functions
Maynard is the Vice President of Human Resources Support Functions for Sutter Health. In this position, Maynard leads teams that are responsible for HR Centers of Expertise and the HR Shared Services Center to include Talent Management, Diversity & Inclusion, Enterprise Resource Planning Technology, People Analytics, Talent Acquisition, Total Health and Productivity Management and Total Rewards. He is responsible for creating the best employee experience for over 52,000 employees and 5,500 physicians who serve Sutter Health's mission of patient care.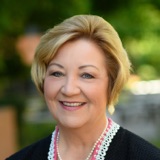 Anna Kiger, DNP
Vice President and Chief Nurse Officer
As Sutter Health's first chief nurse officer, Anna is accountable for executive nursing leadership, clinical nursing practice, education, and nursing research. In addition, she serves on the Samuel Merritt University Board of Regents.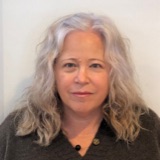 Lauri Medeiros 
Vice President of Philanthropy, Campaign Services and Operations, Sutter Health
Lauri leads a cross-functional team focused on philanthropy campaign development services, corporate and foundation fundraising, direct response, prospect research, and operations across Sutter Health.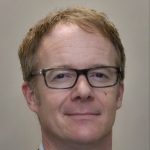 Darin Morgan
Senior Director, Strategy and Business Development
Darin is Senior Director of Strategy and Business Development at Sutter Health. As a seasoned strategist and planner, he leads and supports strategy development at the enterprise, affiliate and business unit levels. Darin collaborated with the IAHE team in the development of their strategic plan. Prior to joining Sutter, he supported strategy development in Kaiser Permanente's Northern California Region and was a management consultant with Kurt Salmon Associates strategy practice.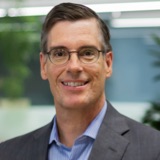 Christopher Stanley, M.D.
Chief Population Health Officer
As the first Chief Population Health Officer for Sutter Health, Dr. Stanley is responsible for Sutter's Population Health Services division which provides support to our managed care/value-based care patients and populations.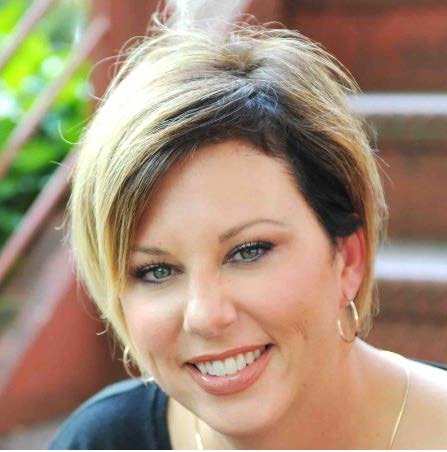 Keri Thomas, MPPA
Vice President, External Affairs, Sutter Health Valley Area
Keri Thomas serves as the Vice President, External Affairs for the Sutter Health Valley Area. She is responsible for working with elected and community leaders and not-for-profit agencies on sustainable programs that enhance community health in Sacramento, Placer, Yolo, Solano, Amador, Yuba, San Joaquin and Stanislaus counties. Keri has a passion for connecting programs and services to help create a seamless system of care for our communities most vulnerable.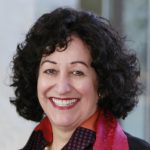 Elizabeth "Lizz" Vilardo Morgan, M.D., MBA
President and CEO, Sutter Health Bay Area Medical Foundations
Dr. Vilardo is President and CEO of the Sutter Health Bay Area Medical Foundation (SBMF). SBMF has more than 2,000 physicians and cares for over one million patients with sites from Santa Rosa to Watsonville. Dr. Vilardo has been a practicing physician and physician leader for over 30 years. She has served in leadership positions at El Camino Hospital and with the medical group, including chairing the Board of Directors for seven years and then acting as the President of the Camino division of Palo Alto Medical Foundation (PAMF).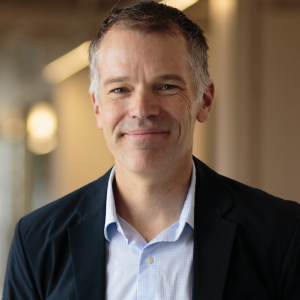 Chris Waugh
Vice President and Chief Innovation Officer
As Sutter Health's first Chief Innovation Officer, Chris Waugh applies his extensive experience in human-centered design to guide the integrated network's innovation strategy. Human-centered design is a creative approach that seeks personalized solutions to meet individual needs — understanding people and their behaviors, identifying trends and exploring solutions that improve a person's healthcare experience — in order to make healthcare more usable and accessible for patients, doctors and nurses.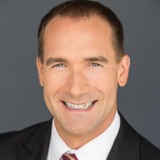 Jonathan Williams
Vice President of Government Affairs
Jonathan is responsible for developing, implementing and managing Sutter Health's public policy and regulatory strategies in Washington D.C. As part of the Public Affairs organization, Jonathan works closely with executive and physician leadership to engage on a wide range of issues that impact Sutter's integrated health system, support patient care and deliver value to the diverse communities Sutter Health serves. 
Get Our Newsletter
Sign-up to receive information and updates on our health equity work.
The Institute for Advancing Health Equity
would love to hear from you
We believe that as a provider network we must do all we can to advance health equity, and we are committed to collaborating with others throughout the state and nation in these efforts. (Please don't include any patient health information in the email)