Sutter has an experienced team of clinicians, researchers and administrators focused on advancing health equity across our integrated network. Over the past several years this dedicated team has developed a proven track record in generating data-driven insights, groundbreaking methodologies and pragmatic solutions to improve outcomes for all patients.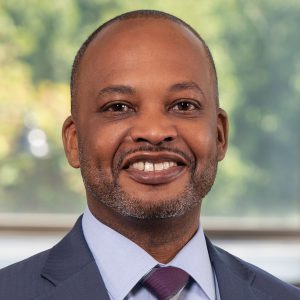 Leon Clark, MBA
Chief Research and Health Equity Officer
As Sutter's Chief Research and Equity Officer, Leon has responsibility for research, oversight of Sutter's Institute for Advancing Health Equity, and serves as the designated institutional official for Sutter's graduate medical education program. Prior to joining Sutter Health in April 2020, Leon spent more than 20 years at the Mayo Clinic. For the past decade, he served as chairman of Mayo's research administration department where he was instrumental in the re-imagination of research and educational activities to advance patient care. Leon earned his bachelor's and master's degrees from DePaul University. He is a certified Quality Fellow by the Mayo Clinic College of Medicine.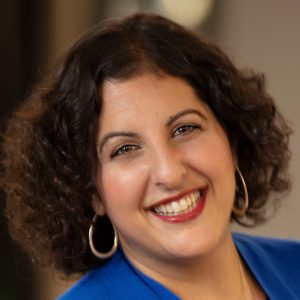 Kristen M.J. Azar, R.N., MSN/MPH, Ph.D.(c), FAHA
Scientific Medical Director
As scientific medical director, Kristen leads a team of scientists, clinician-researchers and analysts to use the resources and data within our integrated network to incubate innovative solutions to eliminate health disparities and advance the science of health equity. Over the past decade, she has led numerous published studies in the areas of health services research, health disparities and health equity. She holds graduate degrees from Johns Hopkins School of Nursing and Bloomberg School of Public Health and was named a Fellow of the American Heart Association (FAHA) in 2018. Currently, she is a Ph.D. candidate at the University of California San Francisco in Epidemiology and Translational Science.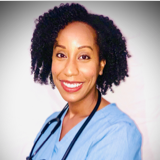 Stephanie Brown, M.D., MPH
Clinical Lead
Dr. Brown is an Emergency Physician at Sutter Health's Alta Bates Summit Medical Center. She has been actively engaged in complex care and health equity efforts since joining the medical staff in 2014, and from 2017-2018, she co-chaired the Community-Integrated Healthcare Partnership.  As the Clinical Lead for the Institute, Dr. Brown contributes her clinical, policy, and care coordination expertise to the design and implementation of pilot programs and research efforts.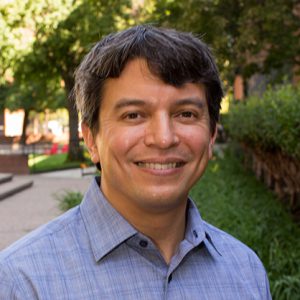 Andy Brothers, M.D.
Co-Chair, Physician Ambassador Council
Dr. Brothers is a family physician and serves, along with Dr. Brown, as Co-Chair of the Health Equity Physician Ambassador Council. This council consists of clinician champions from Sutter Health's various hospitals and medical groups, working together to identify and synergize efforts to advance health equity solutions across our integrated network. Dr. Brothers is Chair of Sutter Medical Group's Race, Equity, Diversity and Inclusion (REDI) Task Force, and is a Core Faculty member of the Sutter Family Medicine Residency Program in Sacramento. He is a graduate of the inaugural class of the Health Equity Scholars Fellowship in 2021 led by the faculty of Harvard Medical School and T.H. Chan School of Public Health.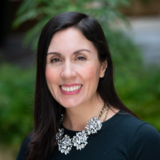 Maria R. Moreno, MPH
Program Manager
Maria has been with Sutter Health since 2003, leading the system's health equity initiatives including the Advancing Health Equity Program and a system effort to collect self-reported patient demographic information (Race/ Ethnicity/ Ancestry/ Language). She received two awards from The California Endowment and one award from the Robert Wood Johnson Foundation (RWJF) to address language and diversity needs across the system. Maria holds a Master of Public Health degree from Columbia University. In 2017, she received a fellowship to the Harvard Medical School Disparities Leadership Program.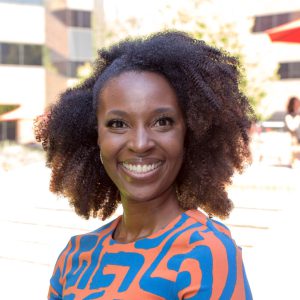 Shaquisha Odusoga, MS-HCA
Program Manager
Shaquisha is a program manager for the Sutter Health Institute for Advancing Health Equity. She holds a Master of Science in Healthcare Administration and a Bachelor of Science in Health Science with an emphasis in Community Health, both from California State University, East Bay. Shaquisha joined Sutter Health in 2012 as a Patient Services Representative-Bay Area Pediatrics in San Mateo and has worked her way up through various roles at affiliates and at the system level including Palo Alto Medical Foundation (PAMF), Sutter East Bay Medical Foundation (SEBMF) and the Sutter Health System Office (SHSO).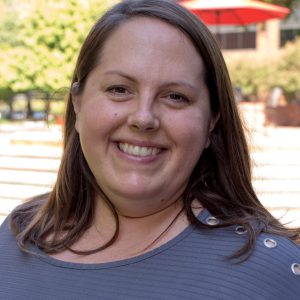 Alexandra Restall
Operations Manager
Alexandra Restall is operations manager for the Sutter Health Institute for Advancing Health Equity. As the team grows, she leads infrastructure-building projects from start to finish to adapt to changing needs of the institute and its partners to maximize team efficiency. Alex holds a BA degree from University of Oregon where she studied International Studies, French, and Business. Alex is experienced in project and operations management in both local and global healthcare settings. She brings a global health perspective from both her time serving as a Peace Corps Volunteer in Togo, West Africa, as well as her time working in administrative capacities for University of Washington's International Training and Education Center for Health. More locally, Alex has been with Sutter Health since 2012 working at the affiliate level in various administrative roles at Samuel Merritt University in the College of Nursing and as a project manager in the Sutter Health Center for Health Systems Research (CHSR).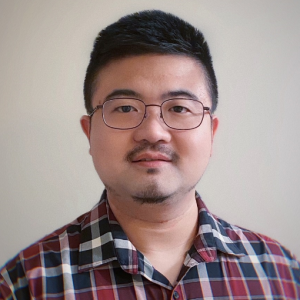 Zijun Shen, MS
Senior Statistical Analyst
Zijun supports data and analytic needs for the programs and initiatives of the Sutter Health Institute for Advancing Health Equity. He provides key support for investigators and program stakeholders on managing analytic datasets from various data sources, study design and statistical analysis. Zijun has been with Sutter Health since 2017. He holds a master's degree in biostatistics from the University of Florida.
Get Our Newsletter
Sign-up to receive information and updates on our health equity work.
The Institute for Advancing Health Equity
would love to hear from you
We believe that as a provider network we must do all we can to advance health equity, and we are committed to collaborating with others throughout the state and nation in these efforts. (Please don't include any patient health information in the email)