Your health is vitally important to you … and to us. That's why we launched this news site, Vitals, in December 2020 right in the middle of a pandemic.
We wanted to give Northern Californians a venue for accurate, reliable health news, with stories written and researched by seasoned journalists and communicators that included expert advice from some of the most experienced physicians and medical professionals in the nation.
The topics we covered ranged from timely news on COVID-19 and vaccines to the latest research and newest technology in the fight against cancer, strokes, heart disease and many other ailments. We focused on three top-of-mind issues facing our nation and the world today: health equity, mental health and digital health. And we told you about some amazing success stories of Northern Californians whose lives were saved or changed due to their will to live and the medical care they received.
The Vitals editorial board chose some of our first year's best stories, some of which you may have missed and others that are worthy of a second read. I guess you can call this a Vital Recital: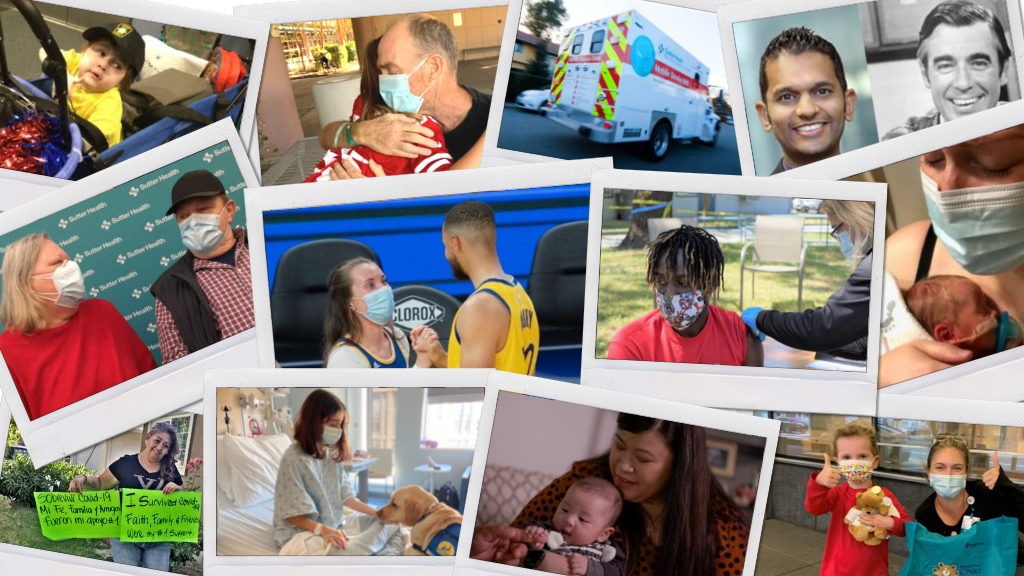 Act 1 – We told stories of COVID sufferers who survived:
Act 2 – We reported on efforts to fight vaccine hesitancy and bring the COVID vaccine to underserved neighborhoods:
Act 3 – We introduced you to Northern Californians who have a new lease on life thanks to advanced medical services:
Act 4 – We wrote about some of our healthcare heroes:
Act 5 – We showed how the latest innovations and research are improving patient care:
Act 6 – We looked at the growing mental health crisis and efforts to help those living with addiction:
Act 7 – We reported on how digital advances are transforming patient care:
Act 8 – And we delved into health equity, promoting equitable healthcare for everyone:
Encore – Ending strong with some of our favorites:
As we launch into our second year, we will continue to bring you up-to-the-minute news, the latest breakthroughs and the occasional feature that will tug on your heartstrings. Check your Vitals often … and sign up for our newsletter by clicking on the "SUBSCRIBE" button on the upper right of this page.